Choose a tubular rivet that sticks through your leather so that about 1/16 inch to 1/8 inch sits above the leather thickness. Put the cap side down on a metal anvil or solid metal surface so that the open tube is facing upwards. Take a tubular rivet peening tool and put the end of this setter on top of the tubular rivet post that is sticking up. Strike it with a hammer several times so that the tube splits apart into a number of legs in a star burst shape to hold the leather. If your tubular rivet is too long, you can use up some of the space with a leather or metal washer. A metal washer also adds extra strength so the star burst set can't pull through the leather. You can also flatten the starburst set by tapping it lightly with a metal hammer if you wish. We stock 5/16" long tubular rivets and 7/16 inch long tubular rivets to use with this setting tool.
Height:

Bottom Of Base To Top Of Post Approx. 3/4 inch

Post Diameter:

Approx. 5/32 inch

Base Diameter:

Approx. 15/32 inch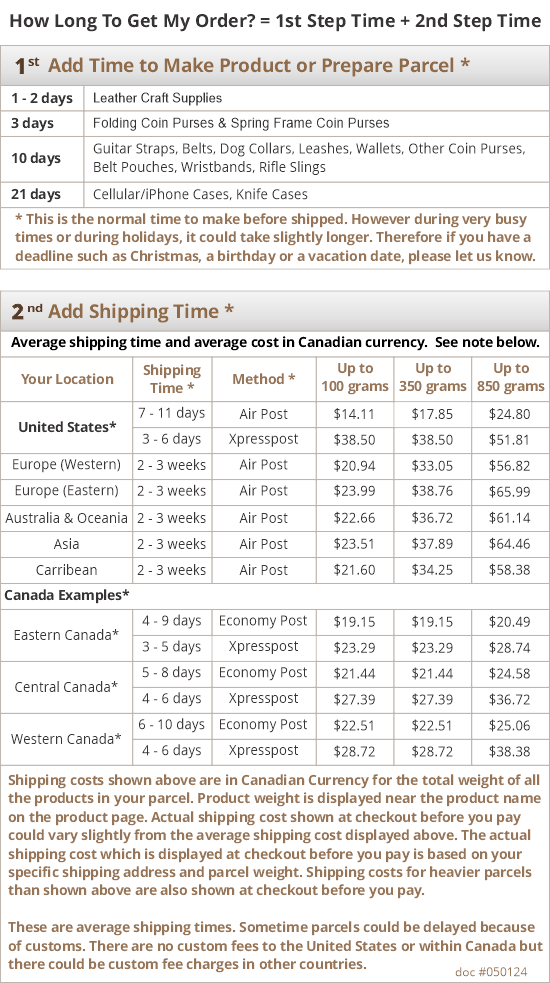 1 Review
Bought the tool to repair a horse halter. Peening tool has a nice feel. Last leather products I worked with as a kid was Tandy.