This leather dyes and stamps beautifully. These shoulders are not nice rectangles and therefore do not have the length for belts. They are veltety smooth on the underneath side but might have a rough spot near the end on the underneath side. Because it has some range marks on the leather, it is best suited for small projects such as cellular cases, electronic cases, tool cases, knife cases, coasters etc. Depending where you measure, the length can vary between 36 - 63 inches.
(Ave. 12 sq. ft. per piece @$8.02 Canadian currency per square foot)
The price shown per hide at the top of the page is based on the estimated average square foot of these leather hides. Your payment will be adjusted to the actual square footage of the actual leather hide shipped. If it varies more than three square feet per piece, we will contact you before it is shipped.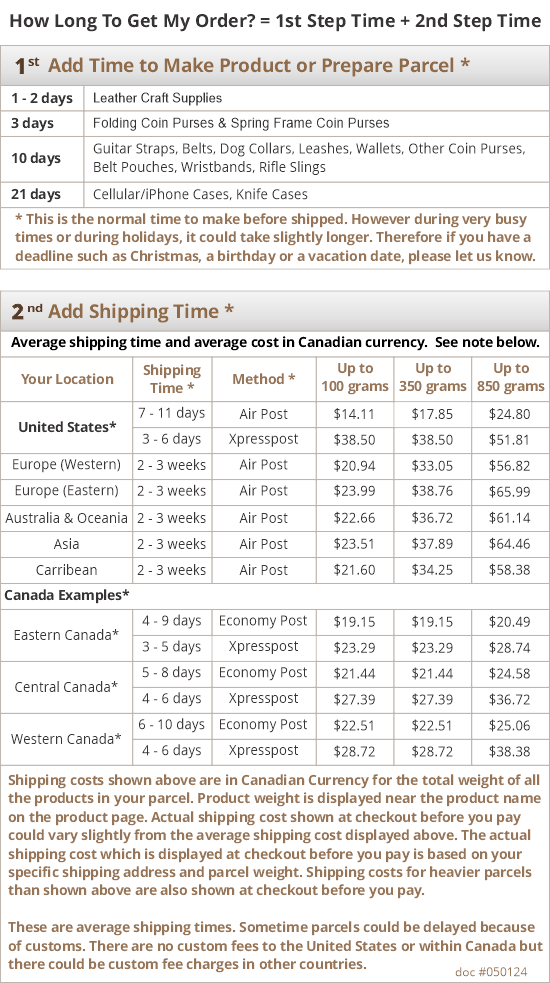 3 Reviews
Excellent quality. Excellent customer care. Fast shipping.

soft as an old baseball glove, just what I wanted.

Exactly what I expected The people at Leathersmith designs were extremely helpful and cordial. The leather was shipped promptly and arrived in a timely fashion I will definitely be shopping with this business again.