On your leather money belt for travel, we make the zipper as long as possible by running it between the buckle holes and where the buckle is riveted. The bigger the waist size, the longer the zipper will be on your cash belt. When worn, your leather belt with the hidden zipper will keep your money secure from pick pockets.
For quality, to make the best money belts for travel, we use all full grain cowhide. We have the traditional colors of leather on our money belts for men. As well, other vibrant colors are also appealing for women's money belts.
Double border lines decorate the edge of your long zipper money belt. Hand tools are used to create these border lines as well as bevel the edge to give an appealing rounded feel and look.
Do not submit your pant size for your belt order as the belt waist size must be bigger because it takes more space going over your clothing. If you measure your old belt to the hole you are using as described below, that will be the waist size measurement we use for the center hole of your new leather belt. We will then punch enough holes so you can have a couple inches to go tighter and a couple inches to go bigger from the waist size you provide.
We also have hundreds of novelty buckles which you can buy separately for your leather money belt. If you prefer a novelty buckle over the regular buckle, pick "Novelty buckle (Will buy separately)" in the option choices.
Learn about the features of our full grain leather money belts and watch our handmade money belts being crafted in the following video.
Learn about our full grain leather belts vs other belts and other leather terminology in the following informational belt video:
Material:

Combined Belt Thickness of Genuine Cowhide Tooling Leather is 1/8 Inch, Regular Buckle - Solid Brass Or Chrome Plated Solid Brass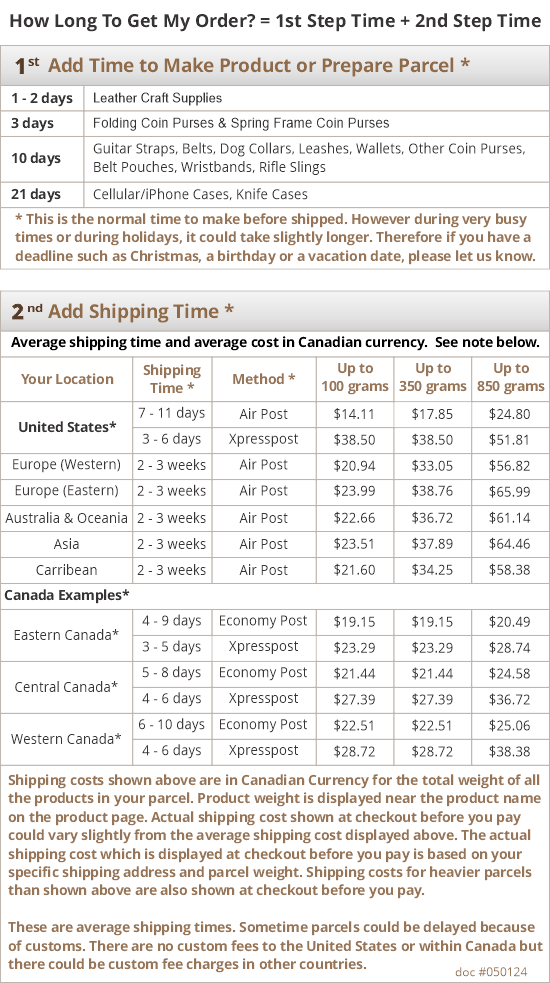 2 Reviews
Double Line Long Zipper Money Belt 1 1/2 Wide

Outstanding customer service. Emailed and called from Canada to verify correct size. Order form has convenient conversion chart from Canadian into US Dollars, which is less expensive. Quality of leather and workmanship are outstanding. Best money belt I have ever owned. Delivery was prompt.

I ordered this belt to carry money securely while traveling and am very happy with the product. Ordering was easy and delivery was prompt. It's very sturdy, accommodates eight bills with ease and is a natural fit for jeans or casual wear. Highly recommend. It is worth every penny.