You won't miss this collar. The Double Row Studs Dog Collar is made from sturdy leather and covered with studs for a unique look. Available in a variety of colors. Check out more of our custom dog collars and leashes in our video.
Since all our dog collars are custom made to your specifications, it is important that you provide us with proper sizing measurements so your new leather dog collar will fit properly. Please take the time to measure your dog's neck size as shown in the diagrams below using your old leather dog collar or old nylon dog collar. We will make the middle hole on your new leather dog collar to this neck size measurement. Our handmade dog collars have seven adjustment holes.
Material:

Durable solid cowhide leather 1/8 inch thick, metal studs, solid brass or stainless steel d ring and buckle.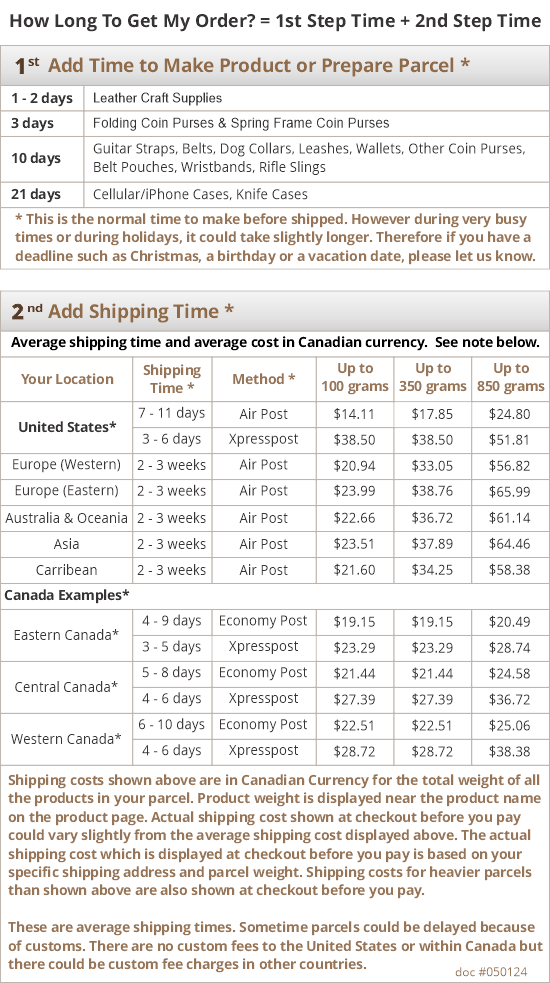 1 Review
Background: My dog snapped a similar looking collar in two. That is when I realized that it was faux--look it up--leather.

Looking for real leather collars led me to Leathersmith Designs. Even hardened online shoppers will be impressed with their website. It's well constructed, very professional, and even includes a video of their craftsmen at work.

Support: I called to ask about delivery. I was expecting it quicker. We've been spoiled by Amazon Prime? Their timely response: It's a bit complicated as they are in Canada. No big deal.

My only criticism: I ordered the Double Row Studs Dog Collar and received the single row version. But you know what? It's only a cosmetic issue. "It ain't no big thang" as we USA country boys like to say.

Leathersmith Designs: A class act!