This variety package of rapid rivets is great for leather hobbyists or for someone who likes to do a variety of leather repairs. The package includes 60 rivets in a mixture of small medium and large sizes. A setter and anvil are included with the instructions on setting the rapid rivets. These leather rivets are brass plated and nickel plated steel.
The rivet chosen for the thickness of the combined leather should not exceed 1/8" the combined leather thickness. If the rivet is too long, the rivet will bend. If it is too short, the rivet will not set properly.
To set this two piece rivet, first punch a hole that is just big enough for the rivet. Then insert the rivet post through the bottom hole and the rivet cap through the top hole. Put the flat anvil underneath on a sturdy surface that will not bounce. Then put the setter on top of the rivet cap and tap it until is set.
material:

brass plated and nickle plated steel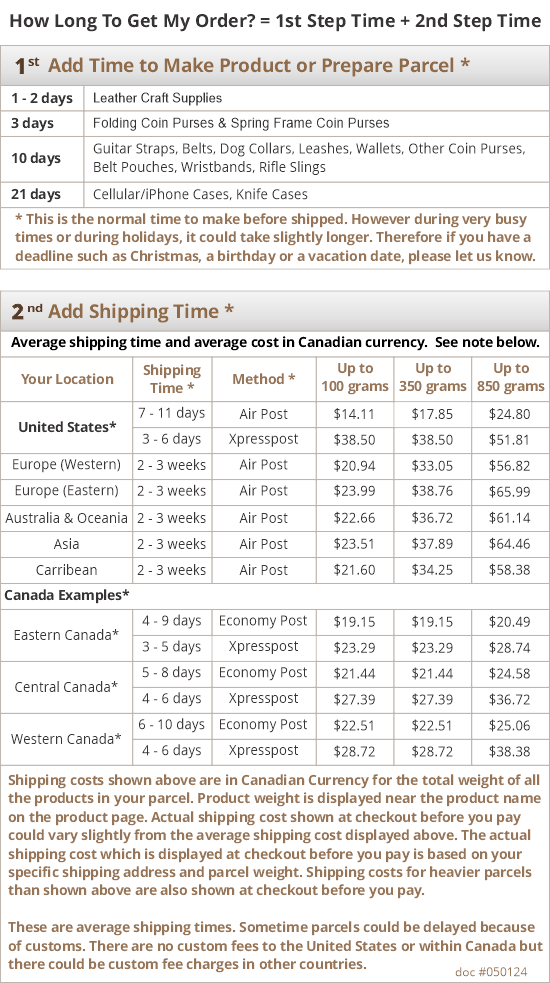 3 Reviews
Excellent service. Superior products.

Easy-To-Do Rivet Setter works!

I used the rivers to repair a gun belt and it did the job great. The river could have been larger but I think it's going to hold up just fine.

Easy, fast transaction!