The medium rapid rivet is shown in the middle of the product image of different rivet sizes. The medium rapid rivet is ideal for fastening two layers of 5-6 oz thick leather or two layers fo 8-9 oz thick leather. In other words, a combined leather thickness of 5/32 inch to 9/32 inch is ideal for setting with the medium rapid rivet.
Following is a leather craft video showing how to set rapid rivets and double cap rivets in leather. Although the procedure is the same for different size rivets, the cap size may vary requiring a wider or narrower setter. The mini anvil also makes a great work surface as opposed to using a large homemade anvil shown in the video.
color:

gold or silver

material:

steel

post height:

11/32 inch

cap diameter:

11/32 inch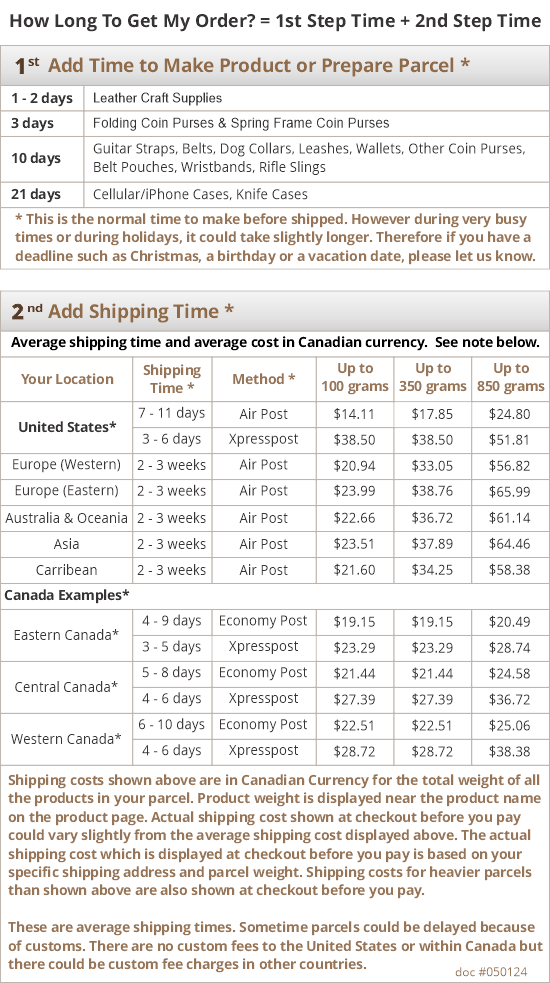 3 Reviews
These are good quality rivets

very sturdy rivets will order again

Great product and good price! I got this order within less than a week. I am so thrilled. Thankyou

Bought these rivets after reading online how easy to use they were, and they certainly were! Used these to repair my wife's handbag...worked great.