Need to hide your cash on vacation in a leather money belt for travel? Then, our cash money belt with name engraved is right for you. Money, a small jumpdrive or even copies of your passport can be stored safely in this leather money belt and...out of sight. Our handcrafted leather belt is adorned also with beautiful hand tooled leather pattern. Check out our video below for more info on our full grain leather money belts. Lots of storage for bills in this custom name belt since the long zipper runs as long as possible between the buckle and holes.
When you choose the option of undyed letters, the natural undyed imprinted lettering has a nice visible contrast for easy reading with the different colored leather. However if you choose the leather color to be natural oil, the undyed lettering will only be subtle since the color of the leather and the imprint are very close.
Do not submit your pant size for your hand embossed leather belt order as the belt waist size must be bigger because it takes more space going over your clothing. If you measure your old belt to the hole you are using as described below, that will be the waist size measurement we use for the center hole of your new leather belt. We will then punch enough holes so you can have a couple inches to go tighter and a couple inches to go bigger from the waist size you provide.
We also have hundreds of novelty buckles which you can buy separately for your travel money belt. If you prefer a novelty buckle over the regular buckle, pick "Novelty buckle (Will buy separately)" in the option choices.
Learn about the features of our full grain leather money belts and watch our handmade money belts being crafted in the following video.
Learn about our full grain leather belts vs other belts and other leather terminology in the following informational belt video:
material:

Combined Belt Thickness of Genuine Cowhide Tooling Leather is 1/8 Inch, Regular Buckle - Solid Brass Or Chrome Plated Solid Brass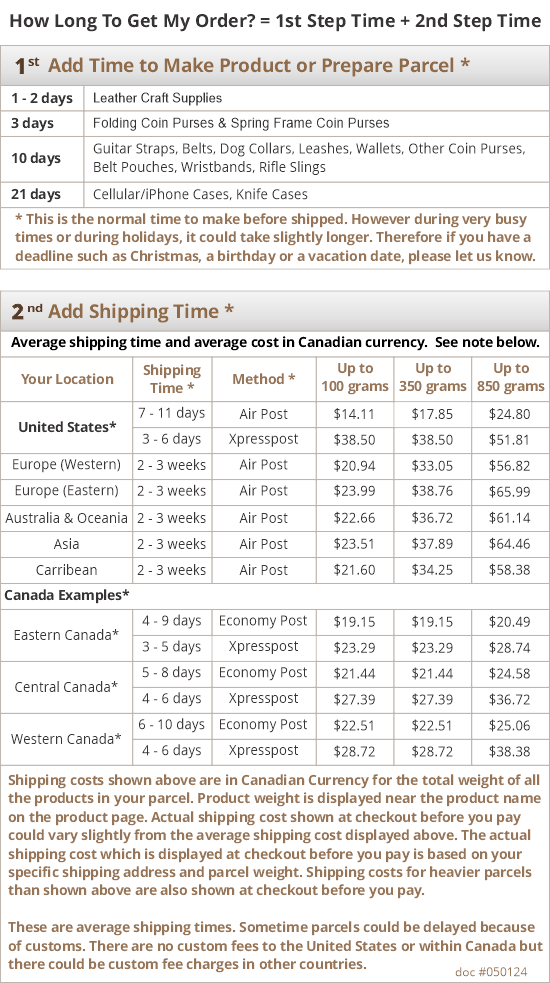 2 Reviews
Great quality!

This is the second personalized money belt we have purchased. The quality and workmanship is 5*.

Besides the product being 5*, I am rating Jamie's customer service 6*. His response time to any question I sent him was immediate. When I overpaid for my item, he immediately refunded the amount. My husband will be a lifetime customer!!!