Old English lettering gives mystery to this personalized guitar strap. Although spiritual words of commitment are imprinted in many of the sample photos shown of our old english style leather guitar straps, we can imprint your name. View our leather artisans making guitar straps as well as other leather guitar strap styles in the video below.
When you choose the option of undyed letters, the natural undyed imprinted lettering has a nice visible contrast for easy reading with the different colored leather. However if you choose the leather color to be natural oil, the undyed lettering will only be subtle since the color of the leather and the imprint are very close.
The maximum number of imprint letters should be 9 or less if you also want metal conchos or imprint images on your guitar strap. If you don't want decorative conchos or imprint images, the maximum number of personalized lettering should be no more than 12. Keep in mind if your imprint has two words, the space between the two words would mean you have to reduce the maximum number of letters by one.
The above price for your personalized guitar strap will adjust instantly for options chosen that are costlier due to being more labor intensive or using more materials such as X-long lengths, padding, decorative metal conchos etc.
In the following video, watch many styles of our custom guitar strap being crafted in our leather shop.
Most of out handmade guitar straps have the option to be lined with a soft leather and foam padded. See some of our foam padded guitar straps being made in the following video.
Another type of padding option offered on most of our leather guitar straps is a sheepskin padding. Watch our sheepskin padded guitar straps being made in the following video.
Material:

Durable Solid 3/32 Inch Cowhide Tooling Leather. Optional Sheep Wool Or Garment Lining. Optional Foam Padding

Size:

2 3/4 Inches Wide, Adjustment Choices - 37 To 52 Inches, 47 To 62 Inches, 51 To 66 Inches, 55 To 70 Inches.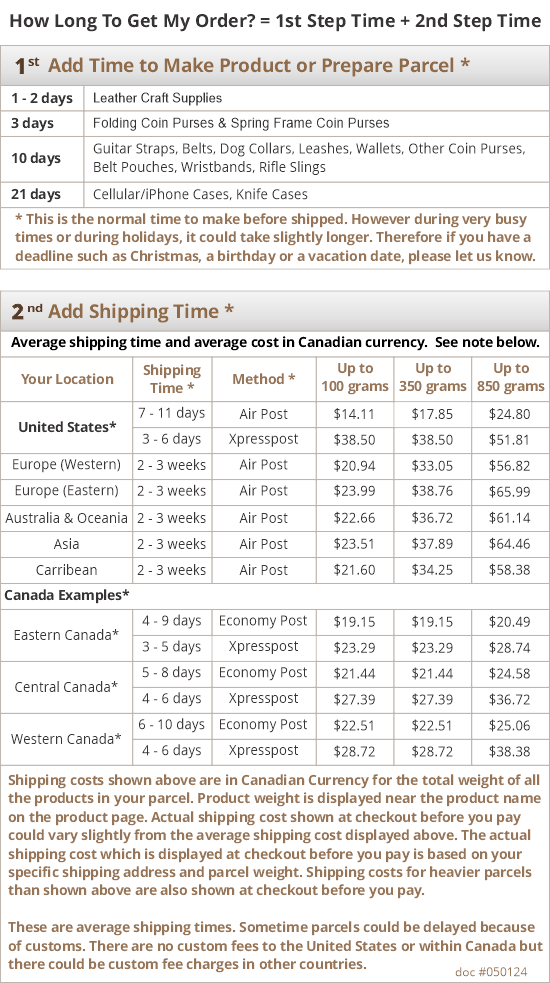 1 Review
Fantastic guitar strap, one minor issue

I'm very happy with my new guitar strap. It looks great!!! It works well with any guitar style (I have an electric, a classical, and an acoustic model).

My only issue with the strap is that is a bit uncomfortable on my trapezius area. I'm confident this will go away as I wear the strap more and more in the future.

I highly recommend a custom guitar strap from Leathersmith Designs.