Be flashy and fashionable wth the Studded Leather Dog Collar. Made from thick leather for strength you are sure to attract attention. With a variety of colors and studs to choose from you can mix and match for your desired look. For more info on our dog leashes and collars check out our video.
Since all our dog collars are custom made to your specifications, it is important that you provide us with proper sizing measurements so your new studded leather dog collar will fit properly. Please take the time to measure your dog's neck size as shown in the diagrams below using your old leather dog collar or old nylon dog collar. We will make the middle hole on your new leather dog collar to this neck size measurement. Our handmade dog collars have seven adjustment holes.
Material:

Durable solid cowhide leather 1/8 inch thick, metal studs, solid brass or stainless steel d ring and buckle.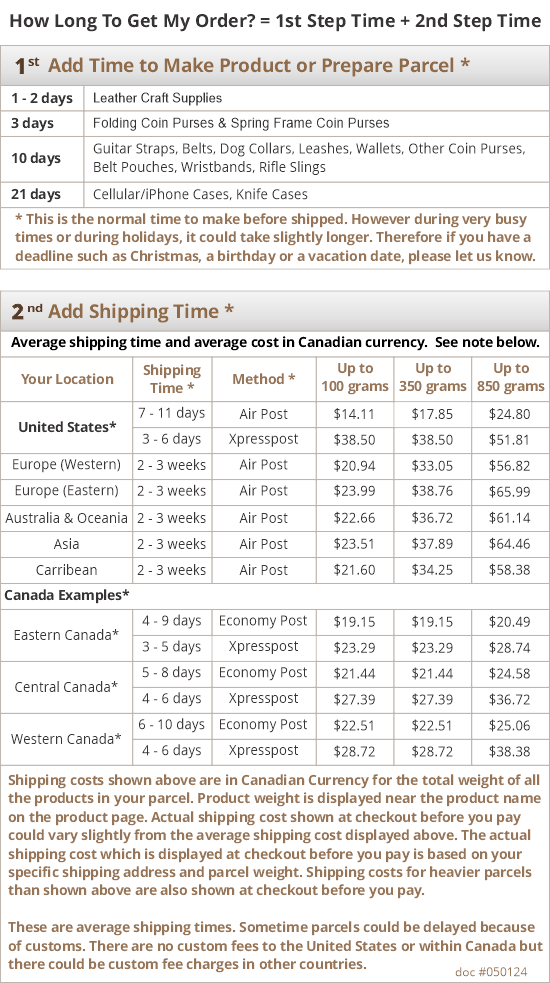 2 Reviews
1 1/4" STUDDED COLLAR

Love this collar.
I purchased the "wide rugged (2 3/4" taper to 1 1/2")"
for my cream golden retriever first, thinking I would like it,
but I decided it was too big and bulky for my dog, and probably
uncomfortable (meant for a larger breed).
This one is perfect and matches the 6 foot training leash I got
here too. (1" wide)
I had ordered a red collar from a different company and the red dye
washed out and the leather snapped when my dog ran farther
than the cable she was on reached.
The replacement collar was from a different company that
looked good online but was dark colored and boring looking.
I'm finally satisfied with this one.
The red color and the studs make it stand out.
I put saddle soap from a local shoe store on it and the leash
to condition the leather before using them.
The red color is "colorfast", and it is strong yet flexible and
comfortable for my dog to wear.

Best collar we've had

I can't recommend this collar enough; it is the best quality collar I've found. I got it in red and the photo on the website doesn't do justice to the depth of the red color or the quality of the buckle. Your dog will look great with this collar!