Strong, strong and strong. The Studded Wide Rugged Dog Collar is designed with strength in mind. This dog collar is made from two pieces of thick leather sewn together with harness thread and decorated with round studs. The combined leather thickness is approximately 1/4 inch. This wide rugged leather dog collar is ideal for big and strong dogs. Check out our other dog collars and leashes in our video.
Since all our dog collars are custom made to your specifications, it is important that you provide us with proper sizing measurements so your new studded wide rugged dog collar will fit properly. Please take the time to measure your dog's neck size as shown in the diagrams below using your old leather dog collar or old nylon dog collar. We will make the middle hole on your new leather dog collar to this neck size measurement. Our handmade dog collars have seven adjustment holes.
Material:

2 Durable solid pieces of cowhide leather 1/4 inch combined thickness, solid brass or stainless steel d ring and buckle, harness thread, metal studs.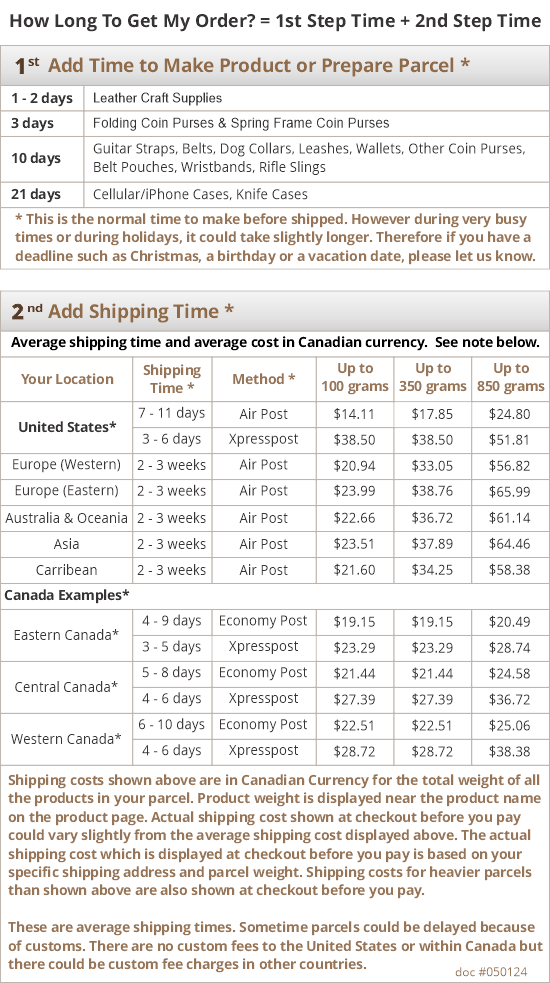 2 Reviews
This collar is extremely well made and heavy duty. It looked great on my Doberman, Shelby, over the holidays and she received a lot of compliments. Might get a green one for St. Patrick's Day.

We purchased the Studded Wide Rugged Dog Collar (2 1/2" taper to 1 1/4"), in brown leather, with brown thread, and round silver studs for our Olde English Bulldogge who loves to pull. Excellent quality and craftsmanship, really happy with the customer service throughout, and a custom made in Canada order delivered within 10 business days can't be beat. Our dog has put this collar through the ringer and it's even stood the test of wrestling with 'big sister'. I would highly recommend this product and company to anyone.