The leather Biker Wallet is made from sturdy tooling cowhide on the outside with a goatskin interior. With a metal chain and belt loop for sercurity, the mens biker wallet can hold a large amount of money in either Canadian or American currency. Makes an ideal gift for the biker on the road that wants to secure their cards and money. Inside are two leather pockets and a zipper pocket. The biker wallet has a chain which attaches to your belt.
Personalize your biker chain wallet with initials or a name. Although the maximum number of characters to fill the entire width of the flap is ten, a shorter name or intitials would look best.
material:

cowhide tooling leather and goatskin

size:

7 inches wide, 3 3/4 inches high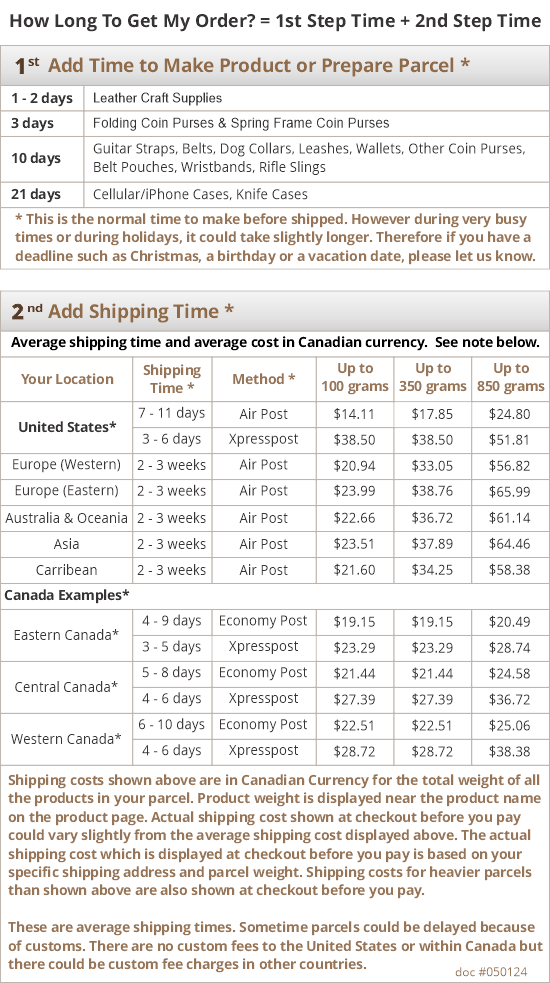 2 Reviews
Just what I wanted.

Great usability. Works perfect for bike trips,and all around general use..great product worth the wait.