The Economy Large Folding Coin Purse is made from a single layer of durable goatskin leather. Ideal for pocket or purse. Keep your pockets from wearing out with so many loose coins.
Material:

Genuine Goatskin

Size:

Approx. 3 5/8 inches side to side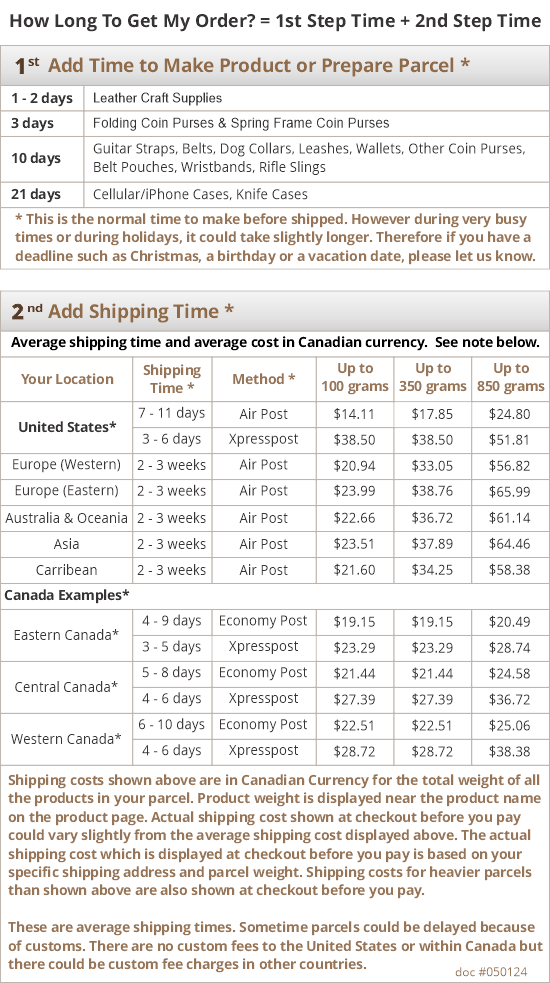 4 Reviews
My only problem was size and that was entirely my fault. Somehow, I missed the "size" choice, so I received the economy large - not appropriate for me. Lesson learned.

Fast delivery and great service

A little bit more awkward to use than the flip open moccasin style I've used for the last forty years. I think its more suited to a woman's purse than a mans pocket. But I'll give it a try, it may be easier when the leather softens up and gets worn in. The only complaint is about the cost of shipping. You were mailing it within Canada. Its a change purse not a crown jewel. An envelope some bubble wrap and a stamp sure as hell doesn't cost 15 dollars especially when it was over priced to begin with.
J.A.Rizzetto


Quality material and workmanship is evident! The purse turned out to be a bit large for it's intended purpose so we changed it to a hearing aid keeper and it is perfect! Ordered the small deluxe folding coin purse to fulfill the original need for a coin purse!
Both are perfect in their present role!