Combining vegetable tan tooling leather with options for a super soft garment leather lining creates the foundation for a great design and comfortable fit in our Artisan Series leather guitar straps. Check our more of our custom designed leather guitar straps in our video below.
Should you choose the "etched name in narrow adjustment strap" option, please note that the name will be etched on the narrow tail of the separate adjustment strap piece, and will not be visible to an audience. This option is intended as a subtle touch of personalization and for identification of ownership.
The above price for your electric acoustic guitar strap will adjust instantly for options chosen that are costlier due to using more materials or being more labor intensive such as personalization in the narrow adjustment strap.
In the following video, watch many styles of our custom guitar strap being crafted in our leather shop.
Most of out handmade guitar straps have the option to be lined with a soft leather and foam padded. See some of our foam padded guitar straps being made in the following video.
Another type of padding option offered on most of our leather guitar straps is a sheepskin padding. Watch our sheepskin padded guitar straps being made in the following video.
material:

Durable Solid 3/32 Inch Cowhide Tooling Leather. Optional Sheep Wool Or Garment Lining. Optional Foam Padding

size:

2 3/4 inches wide, adjustment choices - 37 to 52 inches, 47 to 62 inches, 51 to 66 inches, 55 to 70 inches.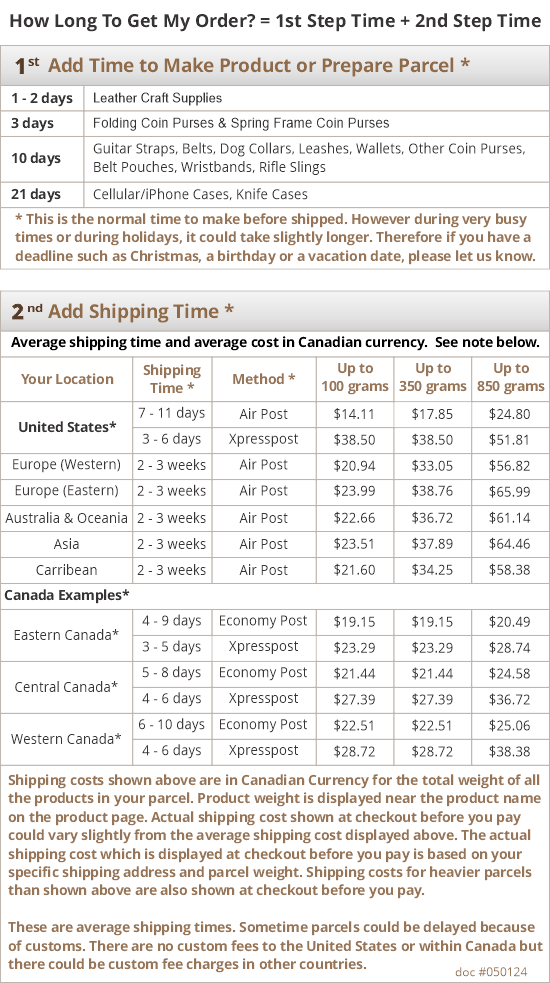 3 Reviews
I bought this for a friend's 50th birthday and I couldn't be happier. Exceptional quality and absolutely beautiful!

PROFESSIONAL & QUALITY

Professional service through the entire purchase process with the final product being of excellent quality with attention to detail.

I really like the style and quality. There are just two minor things I would like to see. 1) One more peg hole for the bottom of guitar between the two it has. (about 6" apart) I play both bass and 6 string, and don't use the same hole for each. Not a big deal. 2) A little softer/flex leather. I am guessing after use it will soften up a little.

The product was done and shipped in just a couple of days. I had it less than 2 weeks from placing the order!!! Awesome!

I was a little hesitant on the price, but the product is quality. My last leather strap similar to this has lasted 35 years, and still is in use. I wanted the Celtic cross for playing at church.

Thanks again!