Carry your Christian themed message wherever you go with a Custom Christian Guitar Strap. With many different combinations to choose from you can show your faith with pride while entertaining front and centre or just playing with the choir. To see more of our custom guitar straps please check out our video below.
With the option choice of undyed letters, the natural undyed imprinted lettering has a nice visible contrast for easy reading with the different colored leather. However if you choose the leather color to be natural oil, the undyed lettering will only be subtle since the color of the leather and the imprint are very close.
The maximum number of imprinted letters should be 9 or less if you also want metal conchos or imprint images on your guitar strap. If you don't want decorative conchos or imprint images, the maximum number of personalized letters should be no more than 12. Keep in mind if your imprint has two words, the space between the two words would mean you have to reduce the maximum number of letters by one.
The above price for your personalized Christian guitar strap will adjust instantly for options chosen that are costlier due to being more labor intensive or using more materials such as decorative metal conchos.
In the following video, watch many styles of our custom guitar strap being crafted in our leather shop.
Most of out handmade guitar straps have the option to be lined with a soft leather and foam padded. See some of our foam padded guitar straps being made in the following video.
Another type of padding option offered on most of our leather guitar straps is a sheepskin padding. Watch our sheepskin padded guitar straps being made in the following video.
material:

Durable Solid 3/32 Inch Cowhide Tooling Leather. Optional Sheep Wool Or Garment Lining. Optional Foam Padding

size:

2 3/4 inches wide, adjustment choices - 37 to 52 inches, 47 to 62 inches, 51 to 66 inches, 55 to 70 inches.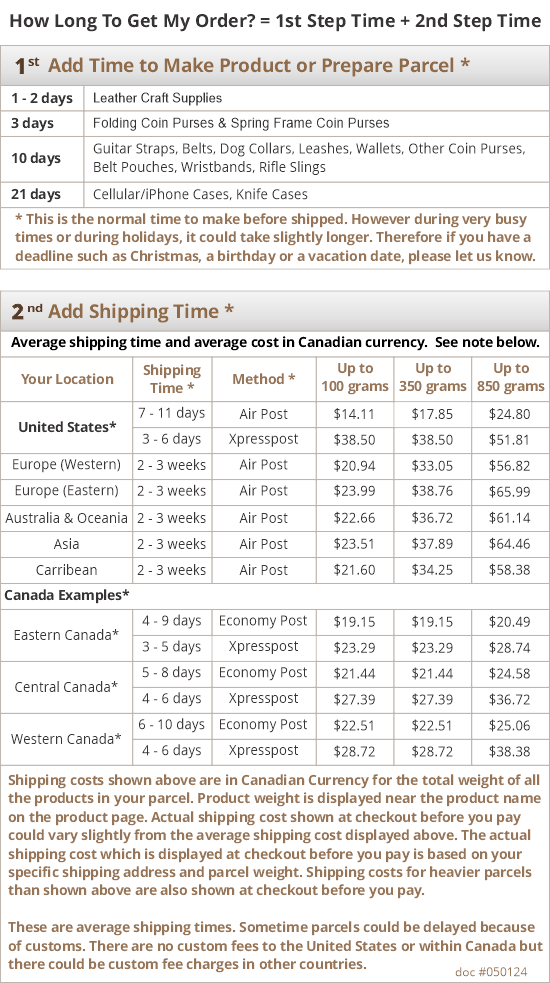 12 Reviews
I ordered a personalized leather guitar strap for my grandson's 19th birthday. I had a couple of questions so I called Leathersmith's and they were more than helpful. When I received the guitar strap it was more than I ever expected in terms of quality and beauty. My grandson loves it and has commented on numerous times how comfortable it is. His fellow musicians are quite envious! Thank you for such great customer service and craftsmanship!

great, beautiful guitar strap

This is more than a guitar strap, it is a work of art!!

My favourite leather strap. Just too good to be so real.

Every little detail that I inspect after I received my leather strap in Singapore shows meticulously performed work by the maestros at Leathersmithdesigns.com. I am pretty sure it has taken the position of my other strap of my favourite guitar. Thus, my favourite strap now. I will keep it with me for the rest of my life. Great leather care will be just as important to me as this strap is! Thank you Leathersmith Designs.

I ordered a guitar strap as a gift for my husband.It is a beautiful piece and the customer service was awesome.
Thank You


A gift for my wife, she loves it! The quality and craftsmanship are unsurpassed! Thank you!

We ordered a guitar strap, with name and Christian symbol for Christmas. It is of the highest quality and craftsmanship. I highly recommend this for a special gift that will last a generation. Thankyou!

I loved everything about this guitar strap when I received it in the mail. It was exactly how I imagined it!

I ordered a guitar strap for my husband. The purchase was shipped in a timely manner and arrived when promised-just in time for his birthday :) We both admired the leatherwork! Not only does it look good, but it has held up nicely for a lot of jamming!

Beautiful Custom Guitar Strap

We ordered the Christian Leather Guitar Strap as a Valentine gift. We called Leathersmith Designs to discuss some minor changes to the strap and they happily accommodated our requests. The strap arrived a week earlier than expected and we are thrilled with the final product. The excellent craftsmanship, the rich color and detailed etching really stand out. This guitar strap means a lot to us because we were able to participate in the design, and then see the beautiful results. It was a pleasure working with Leathersmith Designs. Thank you so much!