The Double Handle Leather Leash was designed with saftey in mind. For busy streets, crowded areas or when other dogs are around you can keep your dog close to you with the second handle. Comes in a variety of colors. Check out our video on dog collars and other leashes for more info.
material:

solid 1/8 inch leather, solid brass or chrome plated brass clip

size:

3/4 inches wide, 6 feet long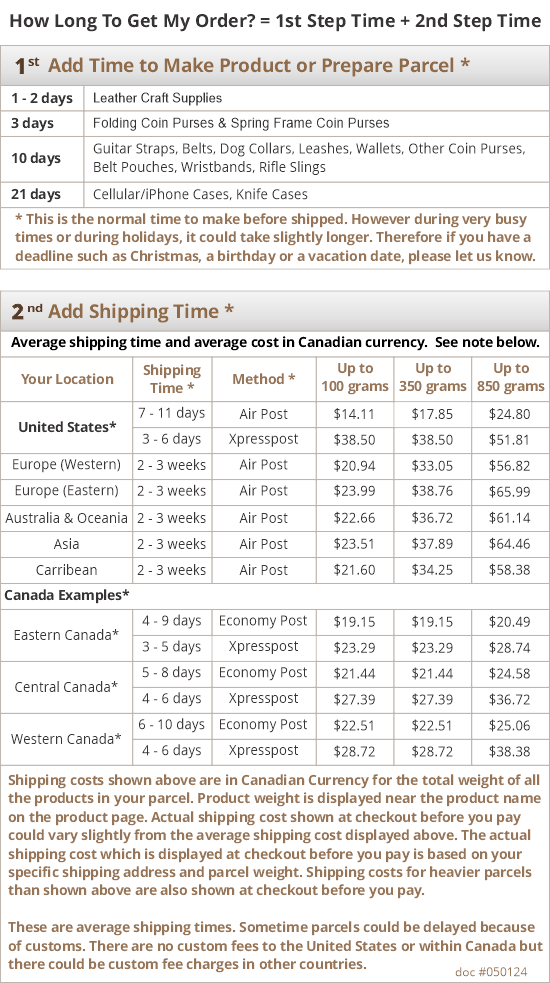 1 Review
2 Handle Leather Dog Leash

I am delighted with my dog leash. The quality of this leash is great. I was using a nylon leash prior and it would hurt my hands. This solves the issue. My dog is a puller. My order was done in a timely manner according to the web site. I am very pleased with the quality and service I received. Nothing like a leather dog leash. I had purchased a leather leash 30 years ago and had to part with it because of the attachment being worn out. Thank you for the great service.