Simple, Bold and Strong is how we would describe the Impression Etched Series Personalized Guitar Strap. With your choice of colors and designs you can stand out with pride on stage. Check our more of our stylish custom guitar straps in our video below.
The above price for your custom personalized guitar strap will adjust instantly for options chosen that are costlier due to being more labor intensive or using more materials such as for soft garment leather lined guitar straps.
In the following video, watch many styles of our custom guitar strap being crafted in our leather shop.
Most of out handmade guitar straps have the option to be lined with a soft leather and foam padded. See some of our foam padded guitar straps being made in the following video.
Another type of padding option offered on most of our leather guitar straps is a sheepskin padding. Watch our sheepskin padded guitar straps being made in the following video.
material:

Durable Solid 3/32 Inch Cowhide Tooling Leather. Optional Sheep Wool Or Garment Lining. Optional Foam Padding

size:

2 3/4 inches wide, adjustment choices - 37 to 52 inches, 47 to 62 inches, 51 to 66 inches, 55 to 70 inches.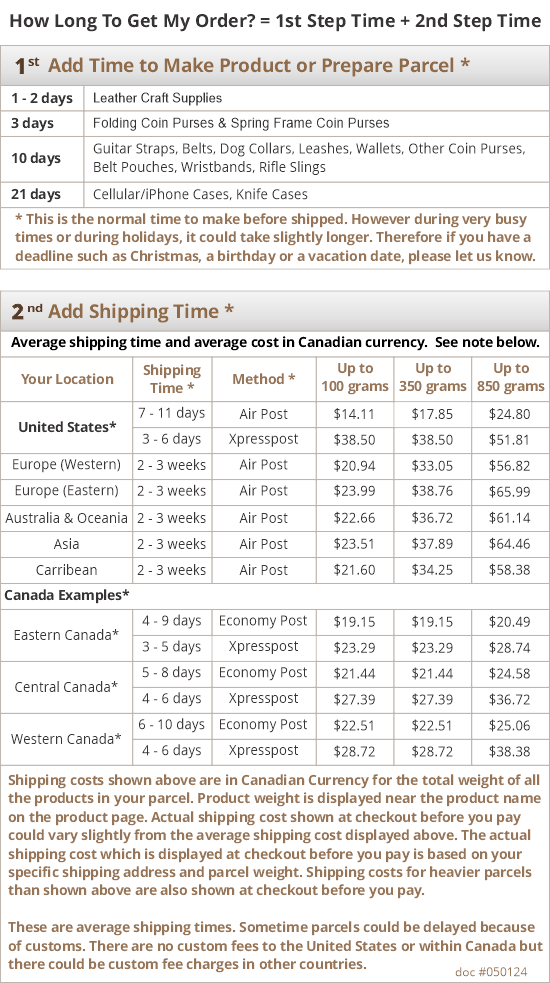 3 Reviews
Found Leathersmith Designs via Google and ordered on line. As questions arose, contacting the company was easy by phone. The personal service was greatly appreciated and once the strap arrived (w/in 10 days), it was exactly what I wanted and ordered.

Thank you for your efforts and quality product.

I ordered this strap on line, from the samples provided, and it was perfect. I had lining put on underside so it does not grab my shirt, the craftsmanship is great, I ordered it and received it in less than 10 days.
Hats off , I would recommend anybody wanting a guitar strap to get Jamie at Leathersmith to make it.
Thanks, Royce

Best guitar strap I ever had!

First of all, let me tell you how surprised I was to get my personalized guitar strap so quickly, considering the fact that it had to be produced and shipped all the way to Europe. The strap matches my guitar's color and compliments its looks. I am truly pleased by the quality of the belt. It is beautifully sewn and very comfortable to wear. This guitar strap not only looks and feels good, I am sure that it will last forever. I have attached a picture to this mail. You are welcome to post it if you wish to do so. Thank you for your excellent service.