To set the line 24 large jacket snaps with the long post, you need to first punch a hole in the leather for the snap cap and another hole for the snap post. After each are inserted into the holes, place the socket over the snap cap post to be set. Under the snap cap, you will need to place a concave anvil so the cap keeps the nice curve when you set it. To do this, you need a setter to hit with a hammer that will crimp the metal snap post around the inside of the socket. The snap setter and the concave anvil required for this large size line 24 snap with the long post will also work with the other large line 24 jacket snaps with the regular post.
When buying snaps, the thickness of leather must be considered. These large snaps with the long post post work great with 8 - 10 oz thick leather while the other line 24 large snaps with the regular posts work great with 5 - 7 oz thick leather. An oz is about 1/64 inch thick.
Following is a video showing how to set jacket snaps with long posts in thicker leather. The procedure is the same for learning to set snaps in leather with line 20 and regular post length line 24. Just make sure you have the appropriate setter for the line of jacket snap used. Also the mini anvil makes a great work surface instead of using a large homemade anvil shown in the video.
color:

gold or silver

material:

steel

cap diameter:

19/32 inch

cap height:

12/32 inch

post height:

11/32 inch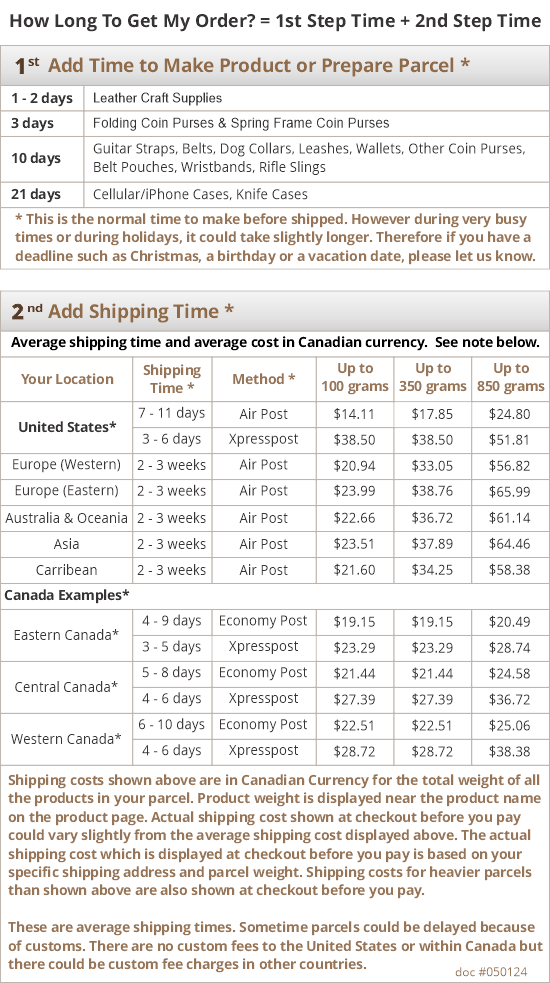 3 Reviews
These are great for the jobs I need them for, especially working with leather, because of the longer posts. Very good product!

Needed a longer post style of snap as I was using heavy leather belting.
The post length was perfect once inserted through the punched hole in the leather. Setting the snaps went smoothly and securely.

The right product for the job!!!

I ordered these snaps for a customer that wants new snaps on his leather coat. I needed the longer posts, and these will do it!!!
I also sent an email to this company an I received an quick reply back. (Sent email at 930pm , had reply at 830am)
Again thank you so much !!