Wear your faith with you wherever you go with a Leather Christian Design Bracelet. Available in a variety of colors and made to size provided by the customer.
material:

cowhide tooling leather

size:

made to the wrist size provided by the customer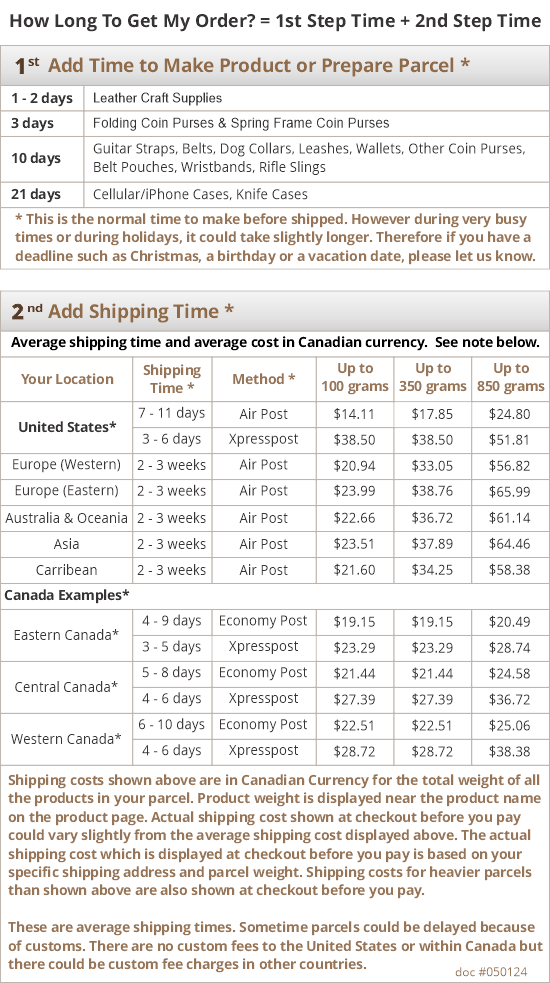 2 Reviews
Leather Christian Design Bracelets

These leather bracelets are very well made. They last a very long time. I am very satisfied with my purchase. They are very hard to find. This company far exceeds my expectation with great products.

Excellent leather product

First and foremost this product is very difficult to find. I googled on the internet and found this leather company (Leathersmith Designs) that offered leather Christian design bracelets. This bracelet was exactly what I was looking for.

I ordered this leather bracelet and followed the instructions on my desired leather color, wrist size, Christian stamp and design dye. Shortly thereafter, I promptly received it in the mail. It not only met my expectation but it superseded my expectation. It was exactly what I had been looking for. This bracelet can be worn with pride as it looks very good and is an excellent leather product.

About a year later, I ordered another one because I wanted a spare. The first one that I ordered still looks like the day I got it and I wear it everyday.
If you are looking for this product, you need not look any further. You've found the right leather company to place your order. You won't be sorry.