Plain...simple...personal. This Personalized Leather Dog Collar is simple in design and embossed with your dog's name. Available in a variety of colors. Check out other personalized leather dog collars and leashes in our video.
When you choose the option of undyed letters on your imprinted dog collar, the natural undyed imprinted lettering has a nice visible contrast for easy reading with the different colored leather. However if you choose the leather color to be natural oil, the undyed lettering will only be subtle since the color of the leather and the imprint are very close.
Since all our dog collars are custom made to your specifications, it is important that you provide us with proper sizing measurements so your new personalized leather dog collar will fit properly. Please take the time to measure your dog's neck size as shown in the diagrams below using your old leather dog collar or old nylon dog collar. We will make the middle hole on your new leather dog collar to this neck size measurement. Our handmade dog collars have seven adjustment holes.
Material:

Durable solid cowhide leather 1/8 inch thick

Buckle & D Ring:

Solid Brass or Stainless Steel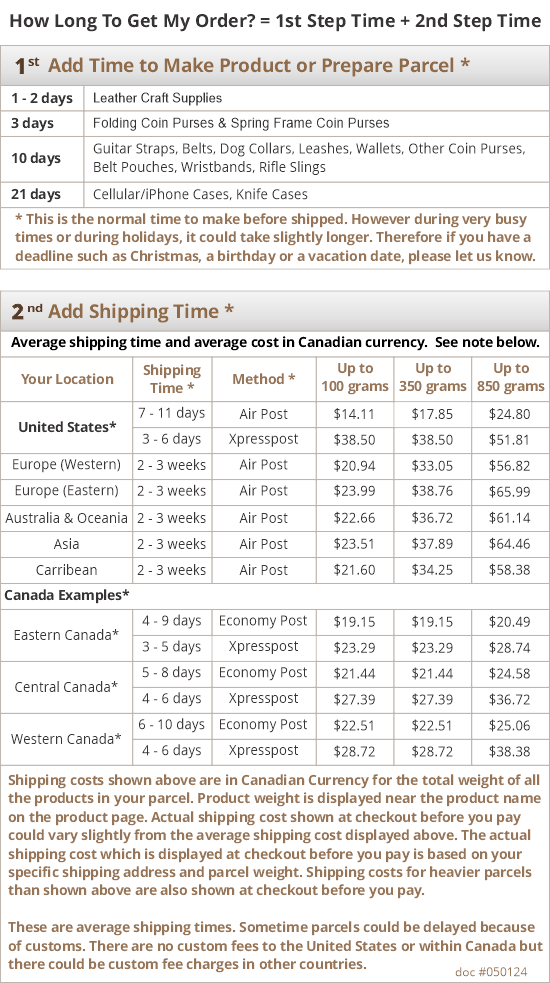 6 Reviews
I am beyond impressed with this collar, it took quite some time to be delivered but was well worth the wait! Due to concern over the wait I spoke with Jamie on the company contact number and he was very helpful and professional. This collar is very durable made from a strong, premium quality leather which is important as I bought it for my 70lb mastiff puppy. It looks great on him and I absolutely love it!

Both of my Australian Shepherds have this collar, I absolutely love it! It holds up to their active lifestyle! I recommend them to all my friends wanting a leather collar for their pets.

imprinted name looks great. Study and good quality

Absolutely love this collar! Was upset at first because my dogs hair was too long, but it settled itself perfectly under the collar. Everyone comments on the collar and ask where I got it. Great for all dogs. My mini Australian Shepherd looks great in it. Will definitely buy again for other pets!

Just what I wanted for Mongo to wear in the agility ring. The black with white lettering looks great on the black and white Border Collie.

Looks great! Good quality, should last a lifetime!