Plain...Simple....Strong. The Plain Leather Belt is simple in design while made to last. This full grain leather belt is sized to fit the measurement provided by the customer with extra holes to loosen and tighten a couple inches either way from the center hole.
We also have hundreds of novelty buckles which you can buy separately for your leather belt. If you prefer a novelty buckle over the regular buckle, pick "Novelty buckle (Will buy separately)" in the option choices.
Learn about our solid full grain leather belts vs other belts and other leather terminology in the following informational belt video:
material:

Solid 1/8 inch thick genuine cowhide tooling leather, regular buckle - solid brass or chrome plated solid brass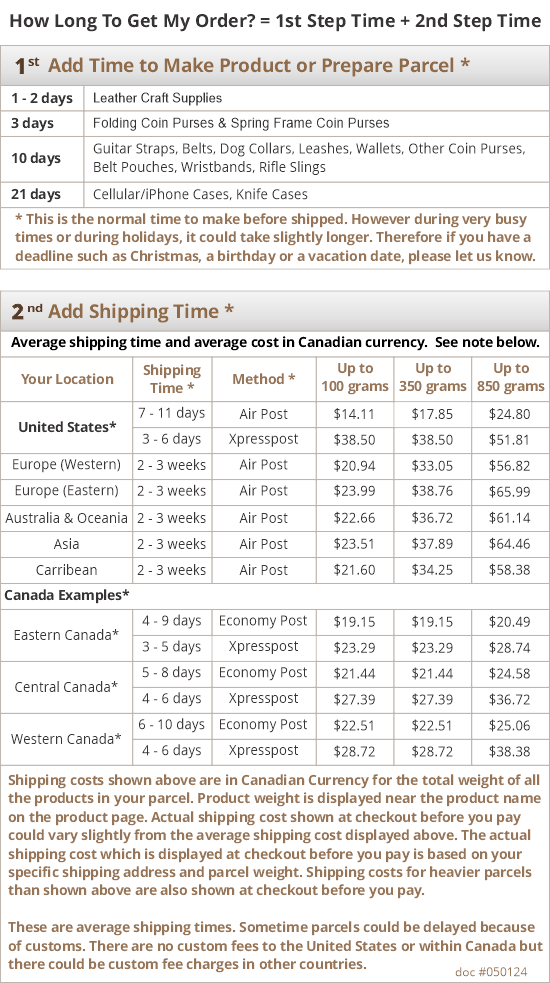 13 Reviews
I couldn't be happier!

This belt is great. The leather quality is top notch, and the workmanship is perfect. It seems like so many places on the internet present themselves as a quality leathergoods supplier, but then end up being cheap, mass produced garbage. This was not the case!
I am thrilled with my belt.

Perfect plain leather belt

This belt does all that you would expect from the belt. And, surprise, it is actually made from real top quality leather. I'm planning to enjoy it for many years. I like the craftsmanship.

Great belt! Lasts forever. This is the 3rd style of belt I've bought here and is now the only place I'll buy belts. Great service. Thanks!

Big Guys - Your Belts Are Waiting!

Quality leather and fast friendly service. Leathersmith Designs is the only place I buy belts now. They will work with you to ensure you get exactly the product you want. Big guys need big tough belts. This is the place!

Genuine leather, hand crafted to your specifications. Great customer service.

Top quality leather. Not like those cheap stitched belts you see in the stores. This is real leather. Well-made, with real brass hardware. It's hard to find belts for us bigger dudes. This one fits the bill.

Genuine leather belts are hard to find. This belt is real leather with a quality buckle. Easy to order and fast shipping. Customer service is top notch. These are the only belts I buy now.

Excellent belt, fits perfect, size I specified. My last Leathersmith belt has lasted over 8 years and is still good. I'm going to get one more to replace all my belts. The money belt is the best also.

I recently went looking to order a large size men's belt. Leather Smith Designs won my business for having large size belts listed on their page. Not requiring me to ask if they had something larger.

But the service I received was beyond exceptional! Before cutting my belt, I was asked some thoughtful questions. Things I never might have considered. The end result was a belt that exceeded my expectations.

Thank you!