Plain...Simple....Strong. The Plain Leather Belt is simple in design while made to last. This full grain leather belt is sized to fit the measurement provided by the customer with extra holes to loosen and tighten a couple inches either way from the center hole.
Learn about our solid full grain leather belts vs other belts and other leather terminology in the following informational belt video:
material:

Solid 1/8 inch thick genuine cowhide tooling leather, regular buckle - solid brass or chrome plated solid brass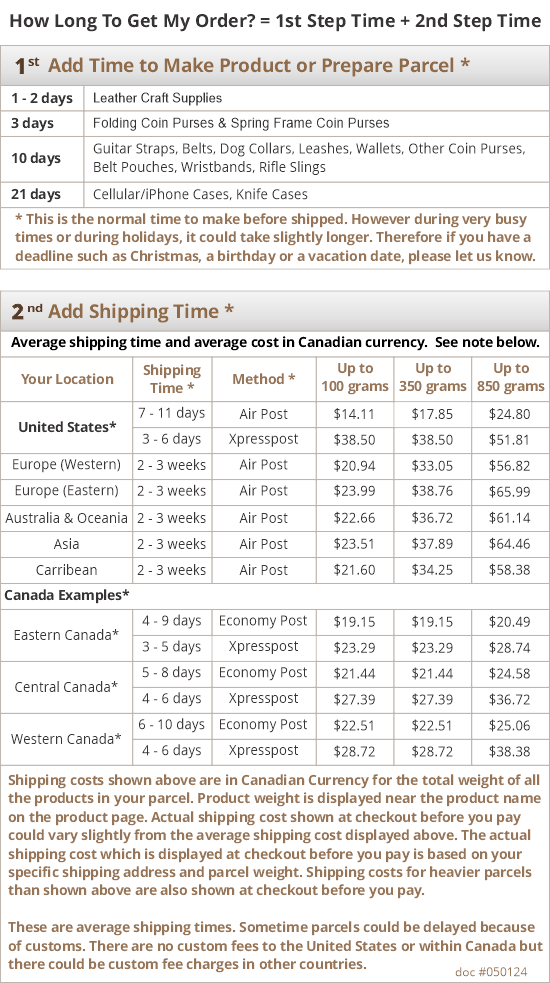 8 Reviews
Full leather, casual style.

Very nice finished leather with unfinished edges, looks great with casual jeans or dungarees.

Great product as advertised

Just got this a week ago and have been wearing it pretty much non-stop. A little worried that colour will fade with wear, but for right now it looks great. A little stiff at first, but I'm confident I'll just have to break it in. Buckle is low key and unintrusive. The fact that it's brass is a major pro for me because I have sensitivity to the nickel in the more common stainless steel buckles out there. Good bye belly rash! One piece full grain leather, center hole is exactly where they said it would be. This feels like it will last!

I am very happy with my new belt! Fantastic leather and beautiful buckle. I'm looking forward to many years of owning this belt. Thank you Leathersmith! My pants are now well held up!

Belt is tough and handsome. The extra you pay for a full buckle, solid brass, and the heavier harness leather is worth it. Can' imagine I'll ever have to buy another belt. Should last a lifetime.

Happy with this Quality Belt

The belt itself feels higher quality than any belt I have purchased from a department store. I had a number of department store belts fall apart or deteriorate to the point where I did not feel comfortable wearing them, after less than a year of wear. After reading about department store belts and their low quality and disingenuous advertising, I can see why they fell apart so quickly. I'm very happy with the look of my brown Leathersmith Designs belt and feel that it will last much longer because of the quality. I will only buy belts from leathersmithdesigns.com from now on.

Service was fantastic. I ordered my belt at 5pm on Tuesday, and received an email at 9am the next morning advising my belt was ready to be picked up (as I requested). The gentleman who I met at the shop was friendly, knowledgeable, and told me about their process. I can't imagine buying a belt elsewhere ever again. I plan to order a matching belt in black.

Belt is heavy grade, single ply, top grain leather, solid brass buckle--probably last a lifetime. Costs more than the Chinese belts in the department stores for very good reasons. I was very happy with service. I inadvertently specified wrong length in my original online order. I communicated by e-mail and staff promptly answered and made my desired correction.

Just what I was looking for!

I have always had trouble finding belts that are a single strap of leather. Even ones that seem to be are laminated and invariably delaminate...
These are terrific quality!

Gary

I was sick and tired of buying belts at the big box clothing stores that stated "Genuine Leather" and having them fall apart. I did some research online and found Leathersmith Designs. There is no doubt in my mind that this belt will last.