Plain...simple....strong. The Plain Leather Dog Collar is simple in design and made from thick leather that will last. Available in a variety of colors. Check out other dog collars and leashes in our video.
Since all our dog collars are custom made to your specifications, it is important that you provide us with proper sizing measurements so your new plain leather dog collar will fit properly. Please take the time to measure your dog's neck size as shown in the diagrams below using your old leather dog collar or old nylon dog collar. We will make the middle hole on your new leather dog collar to this neck size measurement. Our handmade dog collars have seven adjustment holes.
Material:

Durable solid cowhide leather 1/8 inch thick, solid brass or stainless steel d ring and buckle.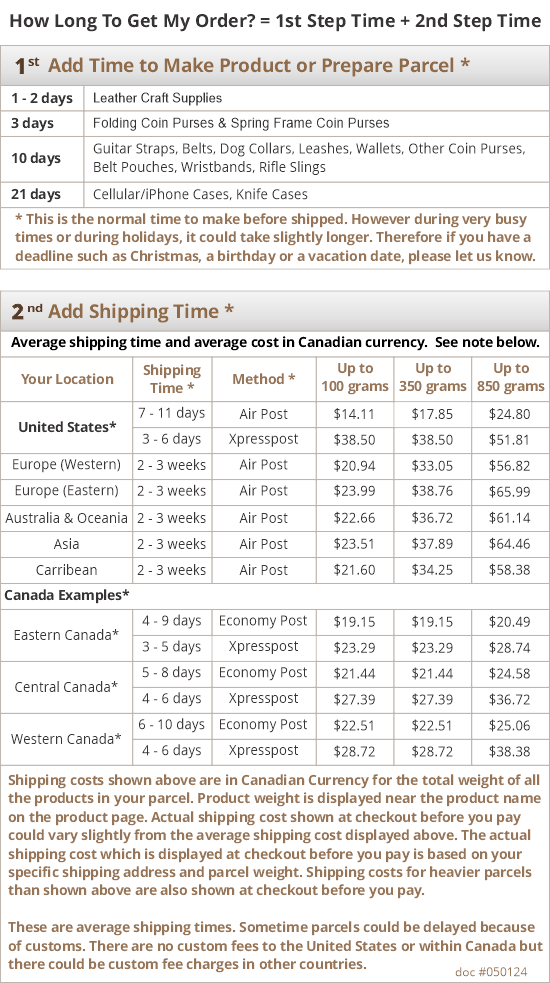 2 Reviews
Excellent collar for the money. Took about 10 Days to get it, which was surprising considering I ordered during the holidays. I was expecting a longer wait. I followed the fitting instructions and the size I ordered fit perfectly. I was so impressed with this collar I ordered a 3/4" for our smaller dog and that is on the way as we speak. Unfortunately, I don't expect to need another collar for a long time as I suspect these will last quite a while before needing to be replaced, but when I do I will buy from here again.

1" Collar with Silver Hardware

Best quality dog collar that I've been able to find. The silver hardware is gorgeous and the craftsmanship is perfect. Colors are just like the pictures. Stitching and handiwork can't be beat. I've ordered three collars for my dogs from here and won't go anywhere else. Thanks so much for your dedication to quality and fast shipping. You are the best there is!