Plain...simple....strong. The Plain Tough Leather Dog Collar is designed for strength. Two pieces of thick leather sewn together with harness thread for a combined thickness of approximately 1/4 inch makes the dog collar virtually unbreakable. Available in a variety of colors. Check out other dog collars and leashes in our video.
Since all our dog collars are custom made to your specifications, it is important that you provide us with proper sizing measurements so your new plain tough leather dog collar will fit properly. Please take the time to measure your dog's neck size as shown in the diagrams below using your old leather dog collar or old nylon dog collar. We will make the middle hole on your new leather dog collar to this neck size measurement. Our handmade dog collars have seven adjustment holes.
Material:

2 Durable solid pieces of cowhide leather 1/8 inch thick each, solid brass or stainless steel d ring and buckle, harness thread.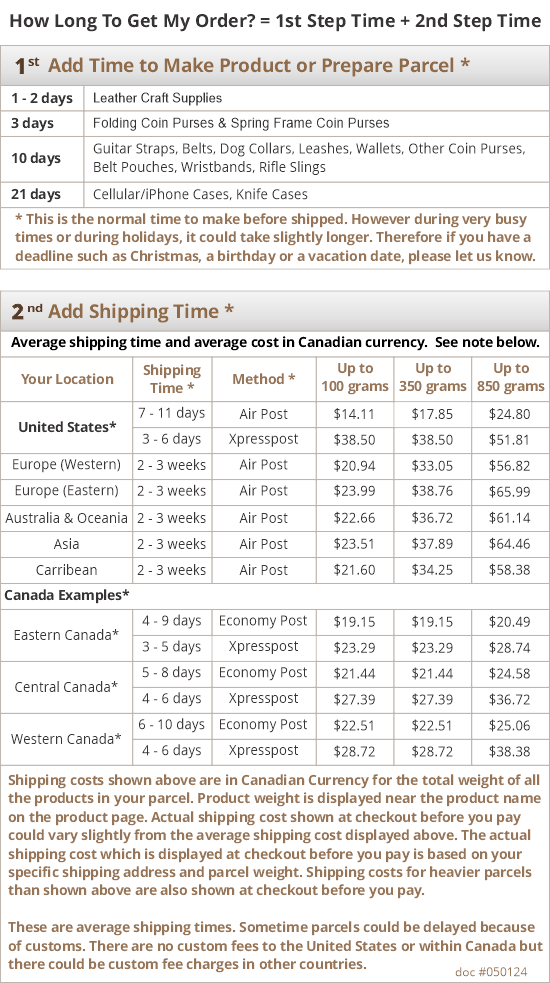 2 Reviews
Strong red collar leather with harness thread 1 1/4"

Really happy with the collar quality & colour.

Brown w/Gold Buckle Thick Collar

We are repeat customers and remain impressed with the quality products and fast shipments. These thick collars are TOUGH and we've never had any problems with the stitching or the colors fading etc. The directions for collar measuring are perfect so if you follow the directions you will have no problems. Don't fudge up a size because you will throw off the calculations. We have two Airedale Terriers-our male has the tough thick stitched collar and our female has the regular thickness collar. Both are beautiful. The pictures are accurate. We recommend these collars to all our friends.