The small double cap solid brass rivets are ideal for wet conditions since solid brass will not rust. The small double cap rivet is shown on the far left in the product image of the different rivet sizes. The small solid brass double cap rivet is ideal for setting two layers of 5-6 oz thick leather. In other words a total combined leather thickness of approximately 5/32 to 6/32 inches.

Following is a leather craft video showing how to set rapid rivets and double cap rivets in leather. Although the procedure is the same for different size rivets, the cap size may vary requiring a wider or narrower setter. The mini anvil also makes a great work surface as opposed to using a large homemade anvil shown in the video.
color:

gold

material:

solid brass

post height:

11/32 inch

cap diameter:

9/32 inch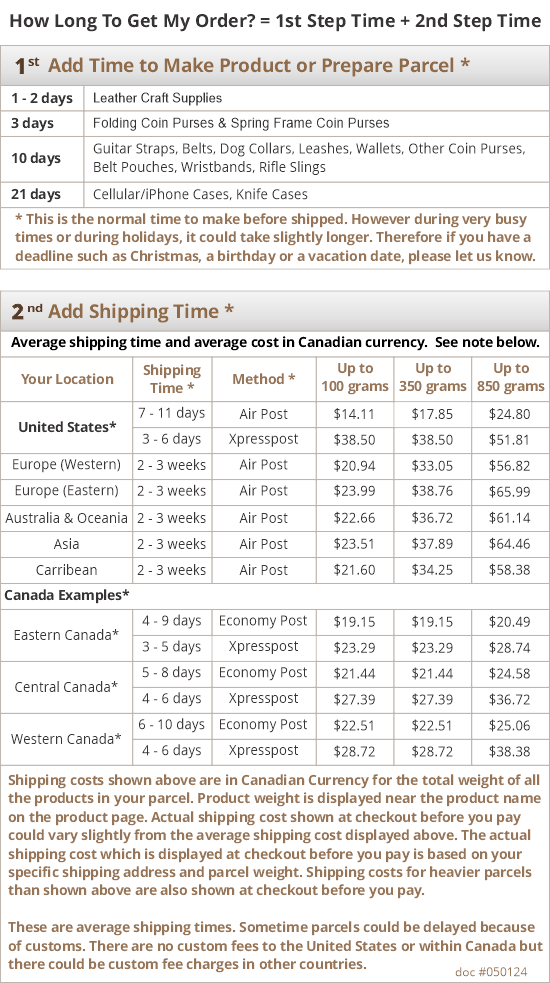 1 Review
These are great! I've used a bunch of them to make "leather" body harnesses out of bike tubes. They're intuitive to use, and really affordable. Shipping is really quick too.