The Deluxe Small Folding Change Purse is made from durable goatskin leather. A goatskin leather insert is added to the bottom of the change purse for extra strength. Ideal for pocket or purse. This is our most popular folding leather change purse.
Material:

Genuine Goatskin

Size:

Appox. 2 7/8 Inches Side To Side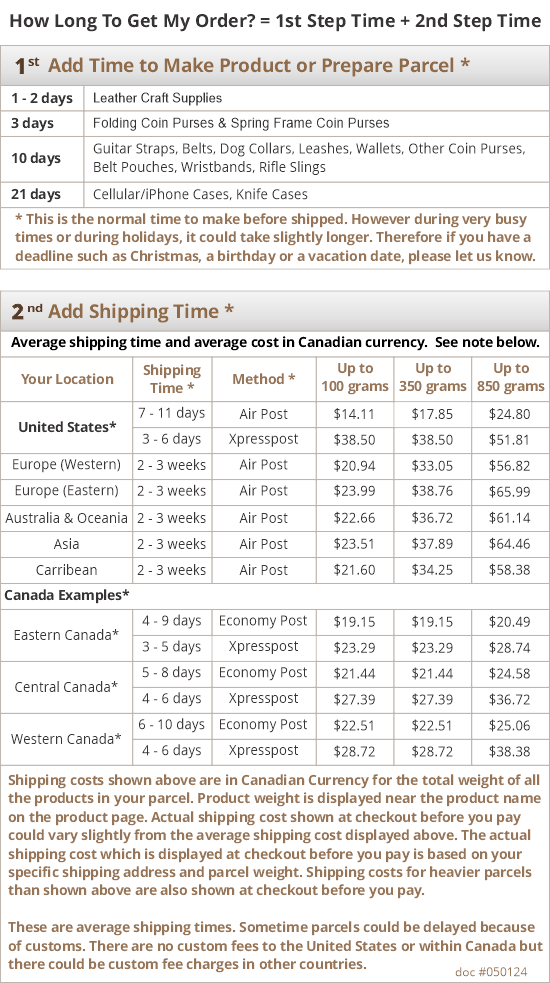 13 Reviews
Carried these for years. Keeps change in one accessible spot for providing exact coin amount at counter. Also great for nail clippers which too often damage pocket lining.

This coin purse is the same design used by my great grandfather so it has been a proven design for at least 100 years. Some may prefer a bit thicker leather but others will be happy with thin profile and the minimalistic functionality. Great purse! The reinforced bottom makes it easier to squeeze-open, one-handed.

A Coin Purse Which Turns Heads

I've had two of these over a period of 30+ years. Everywhere I shopped, whenever I took it out the merchants would ask where I had gotten it. I had bought it at a shop in Wolfville, NS, when I was a student there, but the shop has changed, and I could not find anywhere which still sold them.

At the end of June I lost it. After searching the Internet, I found Leathersmith Designs and the same design of coin purse. I ordered two, just so I'd have a spare.

I continue to asked about it, but now I can refer people to this web store.

Quality was as described. Small was a good size if you do not carry a large number of coins. The deluxe version is the one I chose because I liked the concept of the reinforced bottom. This was a purchase for my husband and he has received compliments on it and queries about where he purchased it. Would recommend it to someone who prefers to carry change in this manner.