Solid brass snaps are ideal for leather products that exposed a lot to rain and water since brass does not rust. These large long post snaps allows you to set them on thicker leather that regular length posts would not work on. These long post solid brass jacket snaps have a low platform stud. The low platform stud allows these snaps to even set in leather that is slightly thicker (10 - 13 oz leather) than what our steel long post snaps would work with (9 - 11 oz leather).
To set the line 24 large jacket snaps with the long post, you need to first punch a hole in the leather for the snap cap and another hole for the snap post. After each are inserted into the holes, place the socket over the snap cap post to be set. Under the snap cap, you will need to place a concave anvil so the cap keeps the nice curve when you set it. To do this, you need a setter to hit with a hammer that will crimp the metal snap post around the inside of the socket. The snap setter and the concave anvil required for this large size line 24 snap with the long post will also work with the other large line 24 jacket snaps with the regular post.
When buying snaps, the thickness of leather must be considered. These large snaps with the long post post work great with 10 - 13 oz thick leather while the other line 24 large snaps with the regular posts work great with 5 - 7 oz thick leather. An oz is about 1/64 inch thick..
Following is a video showing how to set jacket snaps with long posts in thicker leather. The procedure is the same for learning to set snaps in leather with line 20 and regular post length line 24. Just make sure you have the appropriate setter for the line of jacket snap used. Also the mini anvil makes a great work surface instead of using a large homemade anvil shown in the video.
color:

gold

material:

solid brass

cap diameter:

19/32 inch

cap height:

12/32 inch

post height:

12/32 inch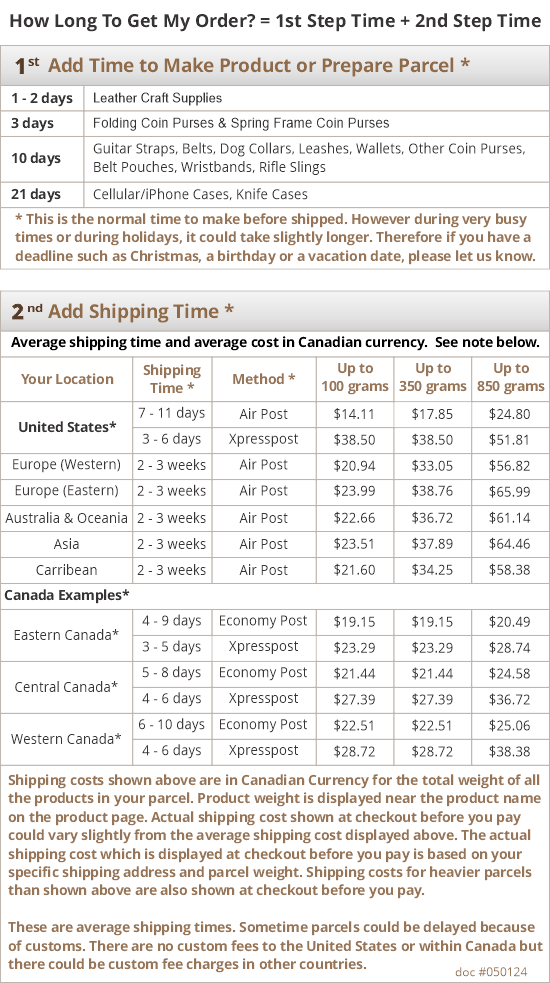 1 Review
Strong and easy to install

These snaps look great and mount easily with the simple setting tool. They are sturdy snaps as well and hold strongly, even with prolonged use.