Strong, spiked and unbreakable is how we describe the Spiked Tough Leather Dog Collar. Made with two pieces of thick leather for a combined thickness of 1/4 inch sewn together with harness thread for strength. This spiked dog collar can help protect your dogs neck from an attack from another dog. Check out more of our designer dog collars in the video below.
Since all our dog collars are custom made to your specifications, it is important that you provide us with proper sizing measurements so your new spiked tough leather dog collar will fit properly. Please take the time to measure your dog's neck size as shown in the diagrams below using your old leather dog collar or old nylon dog collar. We will make the middle hole on your new leather dog collar to this neck size measurement. Our handmade dog collars have seven adjustment holes.
Material:

2 Durable solid pieces of cowhide leather 1/4 inch combined thickness, solid brass or stainless steel d ring and buckle, harness thread, metal spikes.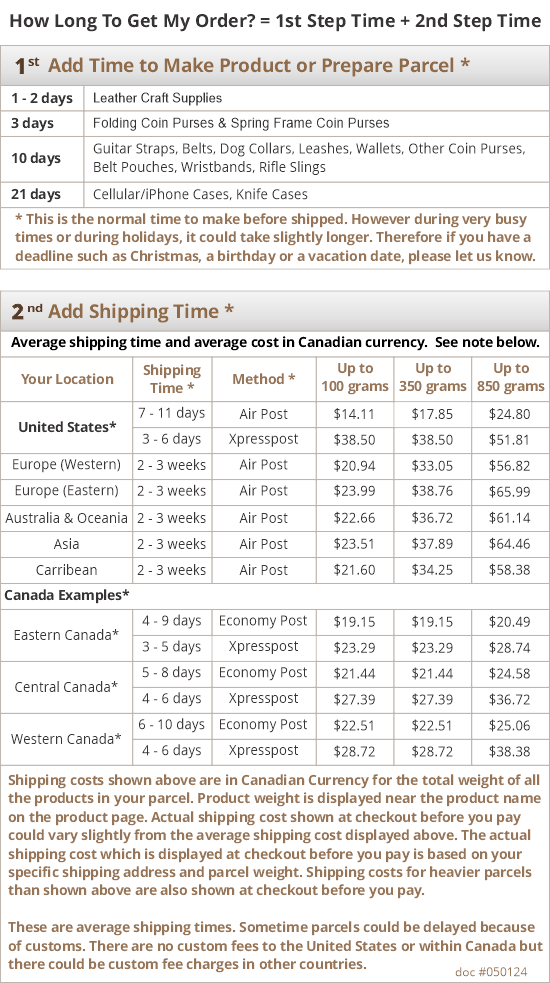 2 Reviews
The quality is absolutely amazing. Made exactly the way i wanted even better! Arrived very fast even when i placed an order on long weekend. Thank you for the amazing work! My bulldog has the nicest collar on the block!

I bought one of my Livestock Guardian Dogs this collar with the 1.25" spikes. This collar is very well made. It's heavy leather with secure stitching and good quality hardware. His neck and throat are now well-protected from large predators. I plan on buying all future collars for my working dogs here.

Brandi Hodgson
Winfield, Alberta