This Imprinted Tough Dog Collar is designed for strength. Two pieces of thick leather sewn together with harness thread makes the dog collar an excellent choice for large dog breeds such as Rottweilers, Dobermans, Mastiffs and German Shepherds. The combined leather thickness is approximately 1/4 inch. Personalize your dog collar by imprinting your dog's name in a variety of letter color choices. The imprinted name is stamped deep to last in your tough leather dog collar.
When you choose the option of undyed letters on your personalized tough leather dog collar, the natural undyed imprinted lettering has a nice visible contrast for easy reading with the different colored leather. However if you choose the leather color to be natural oil, the undyed lettering will only be subtle since the color of the leather and the imprint are very close.
Since all our dog collars are custom made to your specifications, it is important that you provide us with proper sizing measurements so your new imprinted tough dog collar will fit properly. Please take the time to measure your dog's neck size as shown in the diagrams below using your old leather dog collar or old nylon dog collar. We will make the middle hole on your new leather dog collar to this neck size measurement. Our handmade dog collars have seven adjustment holes.
Material:

Two durable solid pieces of cowhide leather combined thickness 1/4 inch

Buckle & D Ring:

Solid Brass or Stainless Steel

Thread:

Durable thick nylon harness thread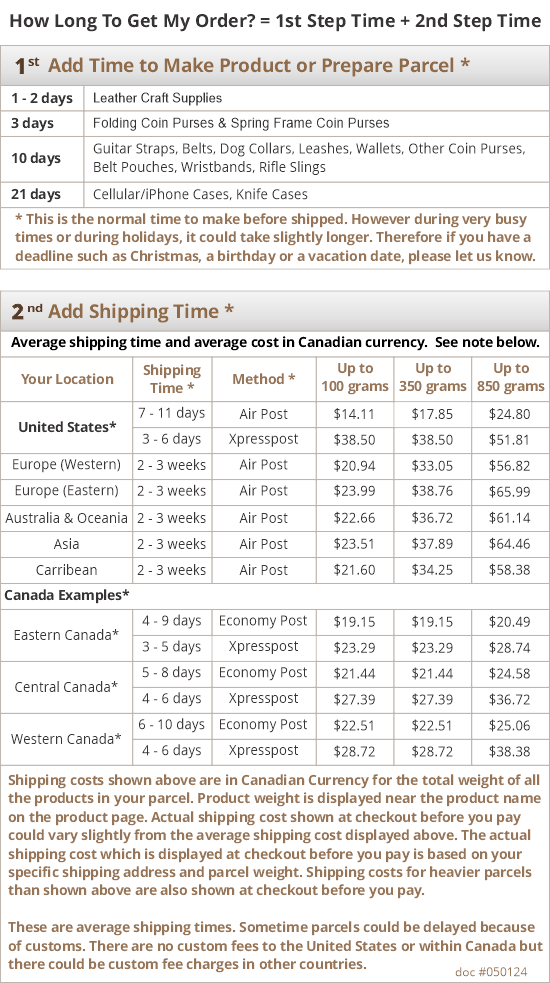 8 Reviews
Excellent quality, fantastic quality.

I was skeptical to order this online, but it came in within a few weeks with no issues. Collar is made of thick, good quality leather. No issues with dye getting on the fur! I am very happy with the Collar.

I ordered a 1.75" collar got it a couple weeks later and I was amazed by the quality of the collar! So I went ahead and ordered another one for my other pup! Great products. I'll probably be buying more leather goods from this company!

5 Stars *****exactly what i wanted, well made and made fast.

Great work thank you

This is our second collar we have purchased and both have been top quality. This time we went a size larger for our French mastiff. The look, quality, and craftsmanship are unmatched. We couldn't be happier.

The collar I ordered was exactly what I ordered. No surprises upon delivery. Clean,well made and beautiful. Not to mention looks amazing on my Presa. He's complimented regularly on his new accessory. It's worth every penny and I would definitely not hesitate to order another one for a future dog I may have.

I was very impressed with the collar for my German Shepherd. It compliments him so very well. Makes him look so handsome. It's exactly what I hoped it would be. Very well made and tough as nails. A little expensive but for the quality that I received, I'm very impressed and very satisfied. I would buy it again but I'm pretty sure I won't need to.

This collar(necklace) is so beautiful! Even my dog got a little full of himself the moment I put it on. It may look a little pricey when you compare it to generic leather ones at your local store, but it is more than worth the money. You will be more than happy with your collar ! I know my dog is!!